80x122mm
These are our standard sleeves, which usually come 150-200 per pack. Notice this is DOUBLE what most other companies include in a pack of sleeves!
Standard Sleeves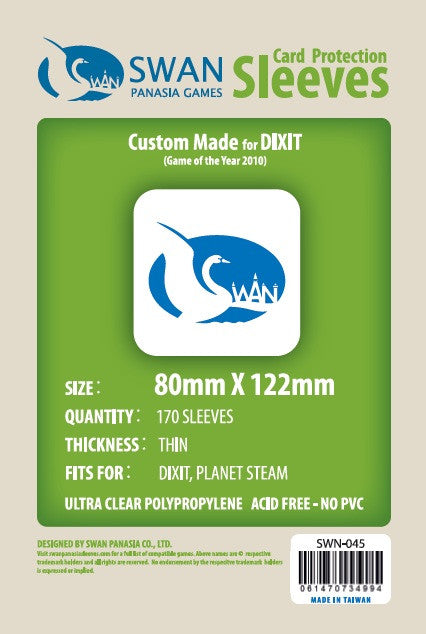 80x122mm - 170 Pack, Thin Sleeves - Dixit, Planet Steam, SWN-045
$ 3.95
This is the amazingly popular Swan PanAsia Sleeves, finally available in the USA! You are getting product code SWN-045. These are Swan Card Sleeves: 80x122 mm Dixit, Gold -170 per pack. These are recommended for the following games, the number after each game indicates how many cards of this size are in each game: Battleship Galaxies: The Saturn...