38x60mm
These are our standard sleeves, which usually come 150-200 per pack. Notice this is DOUBLE what most other companies include in a pack of sleeves!
Standard Sleeves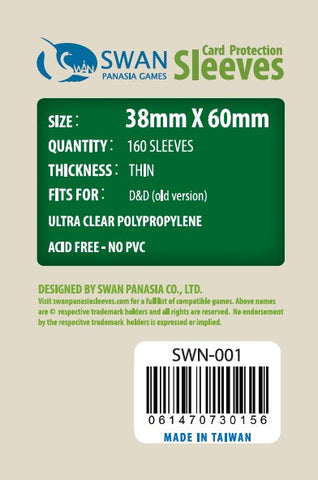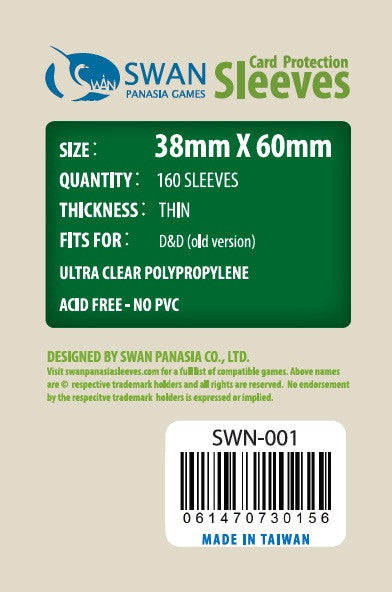 38x60mm - 160 Pack, Thin Sleeves (SWN-001)
$ 3.95
These are our standard thickness sleeves of the size 38 X 60 MM. These are a great fit for this size and come 160 sleeves per pack.This have been reported to fit cards for: 1865: SardiniaKing's PouchRolling FreightThe Village Crone (Small Cards)What's He Building in There?Mega Man: The Board Game (small cards) Think Str8!