75x100mm
These are our standard sleeves, which usually come 150-200 per pack. Notice this is DOUBLE what most other companies include in a pack of sleeves!
Standard Sleeves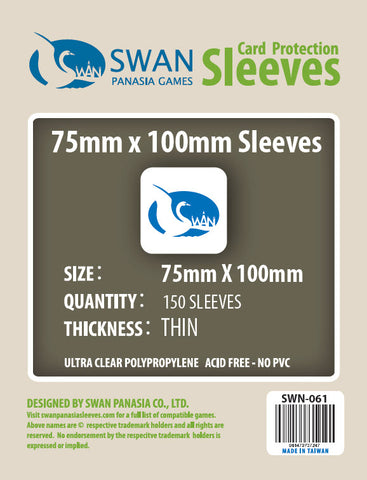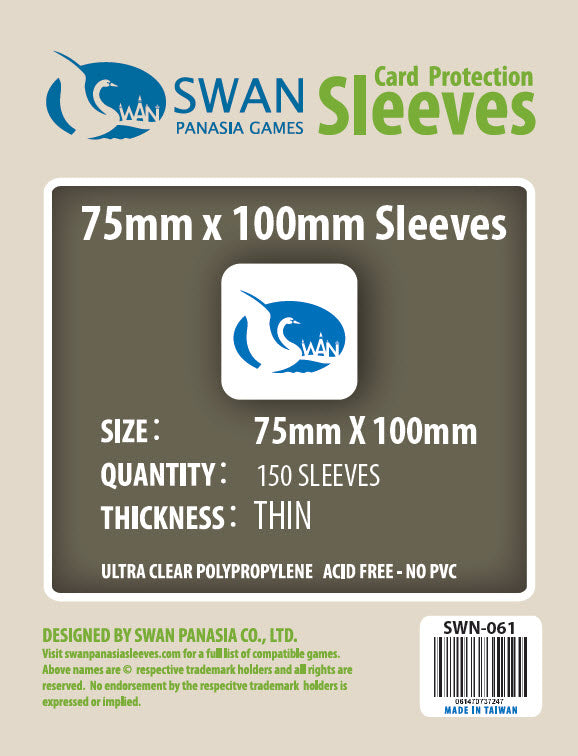 75x100mm-150 Pack (Thin/Standard), SWN-061
$ 3.95
Swan Card Sleeves (75 x 100 mm) - 150 Pack, Thin Sleeves These fit: Star Trek: Ascendancy (Large)CapCom Street Fighter Deck-Building Game (Large Cards)Dc Comics Deck building Game : Teen titans (Large Cards)Dc Comics Deck-Building GameDC Comics Deck-Building Game: Forever Evil (Large Cards)The Lord of the Rings: The Return of the King Deck-Build...